70% of enterprise digital transformation roadmaps take you on a detour because of poorly integrated siloed applications that hurt productivity. Expanding data silos create misaligned teams and disjointed business processes which harms business performance across the enterprise. The Tray Platform's refined and highly adaptable API automation platform works effortlessly and efficiently. Tray platform gives you the tools and processes to flexibly integrate the services that are used every day for business transformations, organisational efficiencies and better decision-making.
Ambit provides in-depth consulting, implementations, training, and support services to configure the most complex workflows, integrate any application, and add customized logic for strategic competitive advantage. With our exclusive CLIF Methodology and Tray expertise, we help you to handle the most challenging enterprise integration requirements you are facing.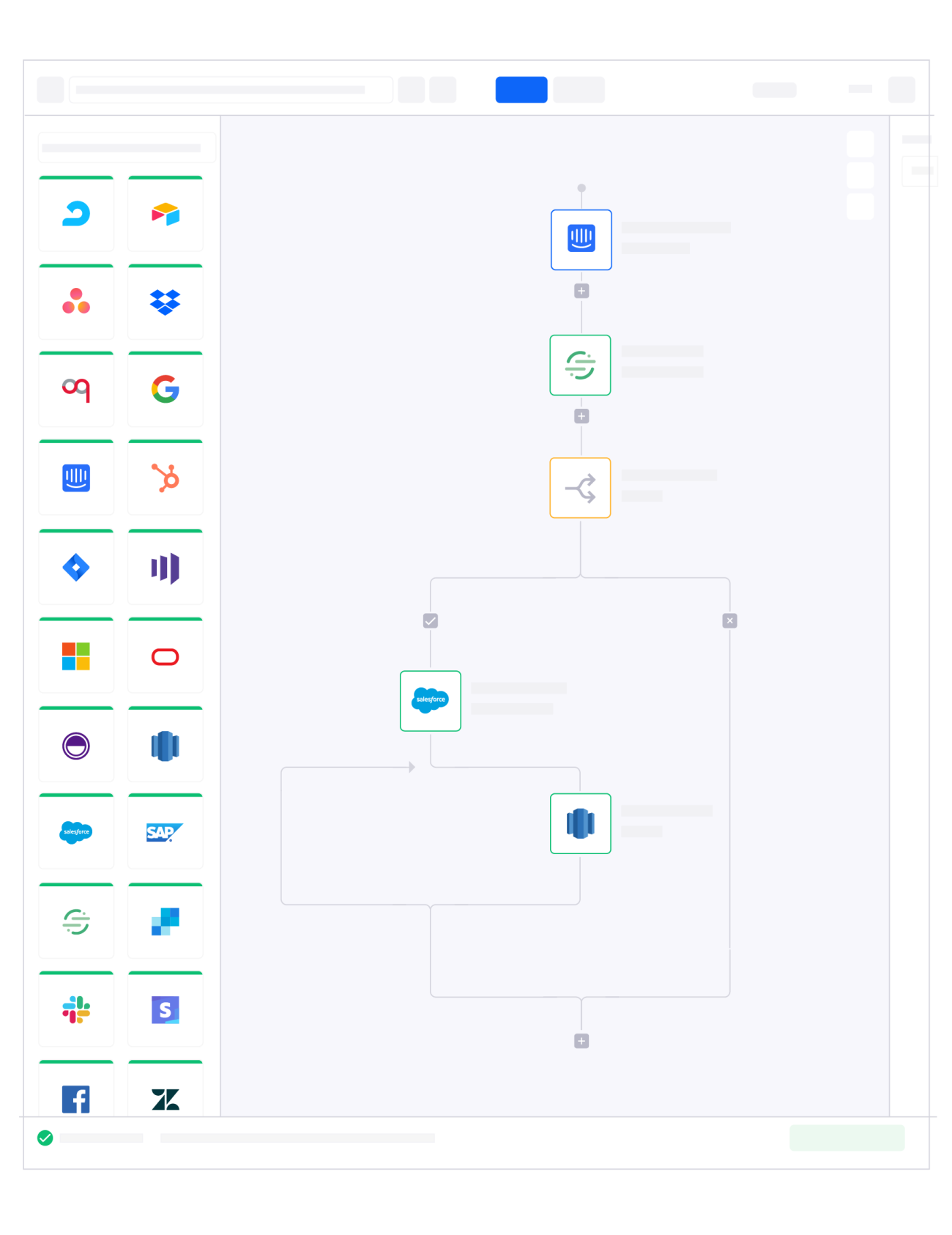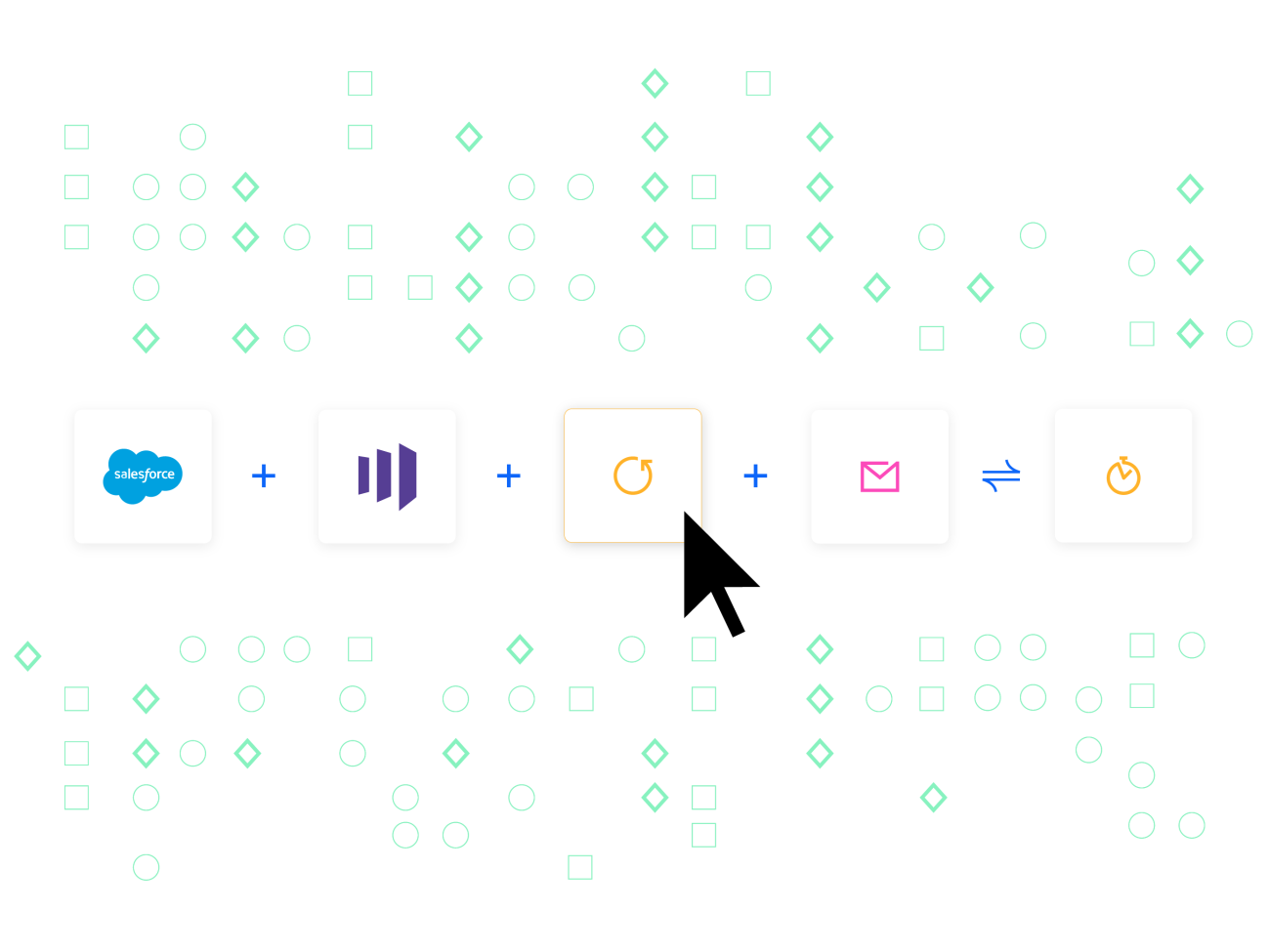 API Integration
The Tray Platform is accessible enough for any business user, but powerful and flexible enough for technical users to integrate any cloud-based app at the API level. Build API integrations using clicks-or-code and instantly connect any cloud app or database with our pre-built connectors or HTTP connector.
Database Integration
Make database integration easy with the drag-and-drop visual builder, which lets you instantly connect any database to any other application in your tech stack using click-or-code. Instantly sync any database bi-directionally to incorporate any database into powerful automated workflows that make your data immediately actionable and empower you to do more, faster.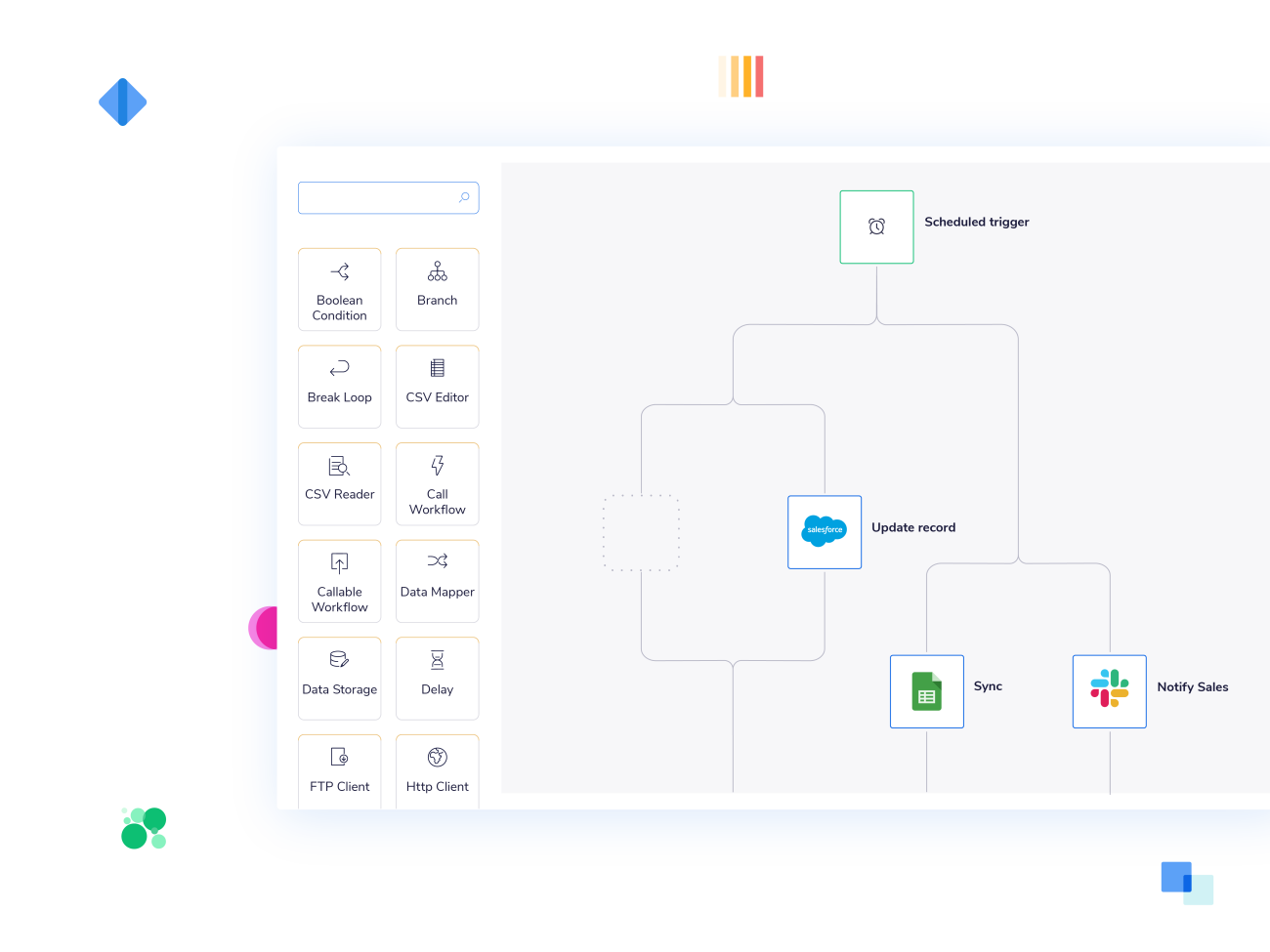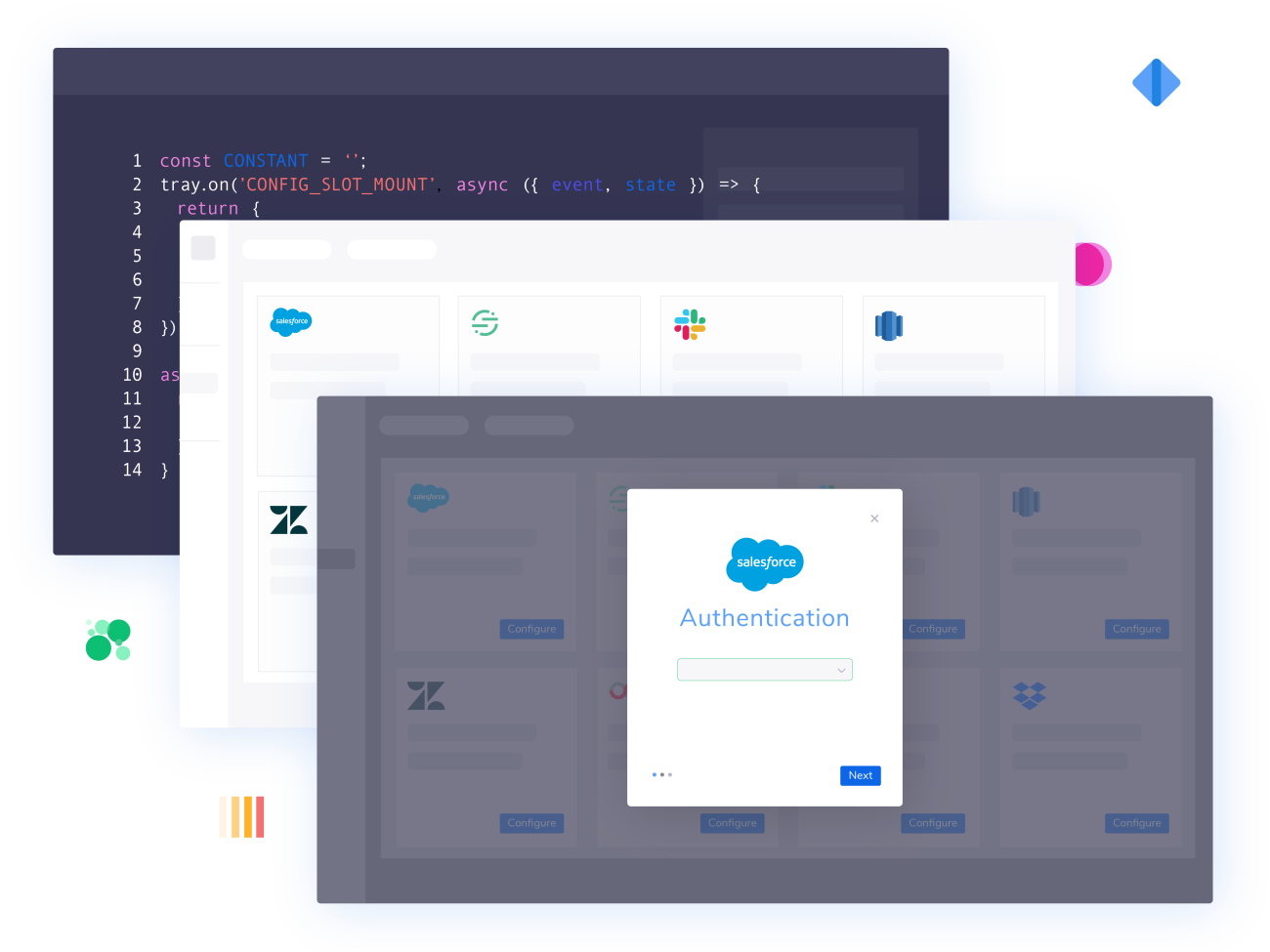 Tray Embedded
Tray Embedded is a complete cloud integration platform that empowers developers to build productized integrations in weeks, not months. Designed to maximize dev productivity, Tray Embedded makes it easy to meet market demand for app and data integrations, all seamlessly embedded in-app.
iPaaS for Data Integration
Replace one-off integrations and hard-to-use tools with iPaaS that puts the power of deep, API-level integrations into the hands of business users. You can quickly build integrations between apps and databases whether they are in the cloud or on-premise.