Australia Customer Roadshow 2023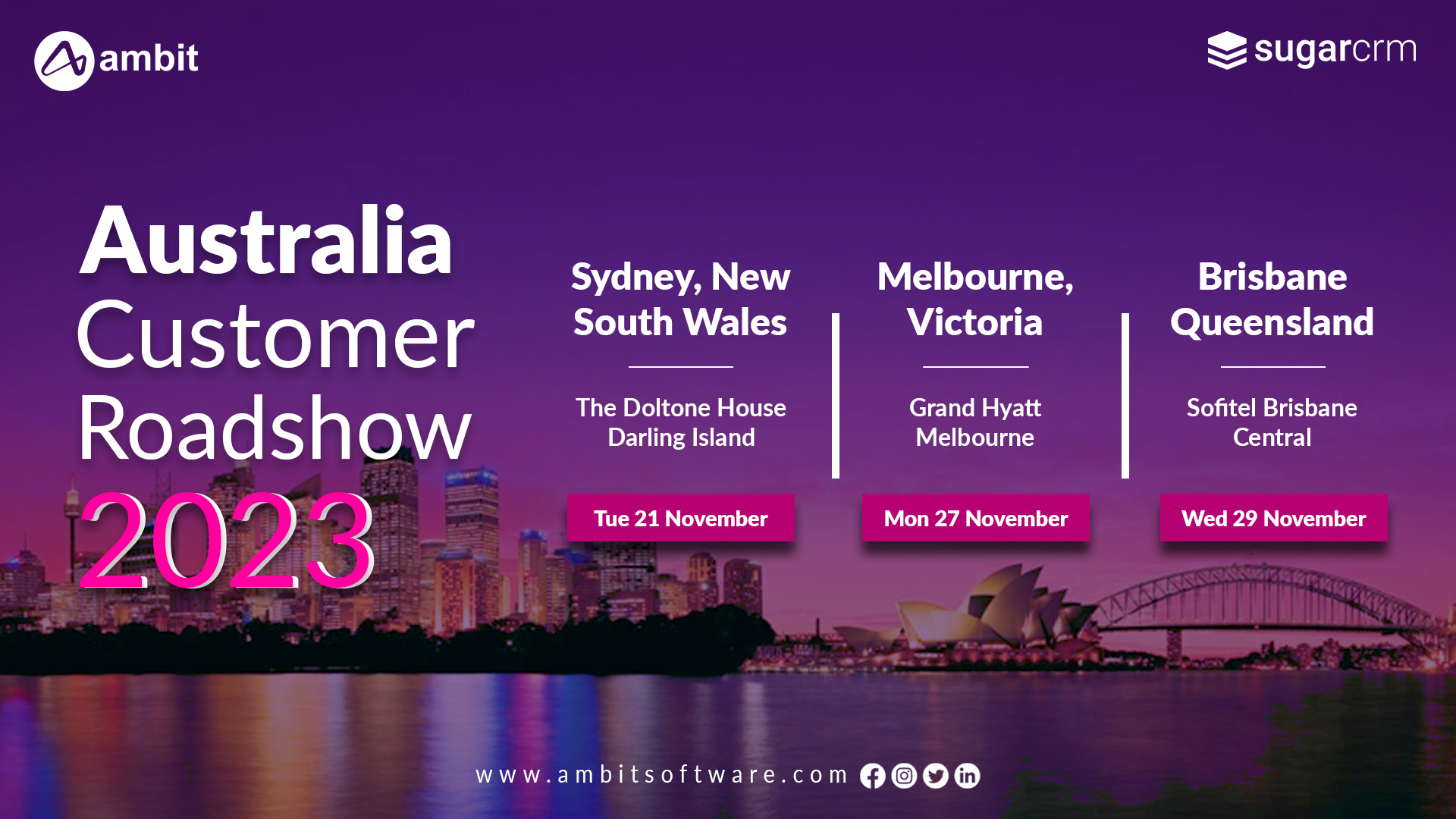 Australia Customer Roadshow 2023
Sydney | Melbourne | Brisbane
SugarCRM Practice
Ambit's SugarCRM practice encompasses the complete SugarCRM solution stack – Sugar Market, Sugar Sell, Sugar Serve, Sugar Integrate, Sugar Connect, Sugar Discover, Sugar Predict.
Quality Management System
Ambit's Quality Management System (QMS), powered by SugarCRM, helps an enterprise ensure product safety, improve product quality as well as achieve regulatory compliance
CRM for Manufacturing
SugarCRM's comprehensive solution for manufacturing helps you manage the experience each step of the way. With advanced features tailored to address their unique needs, manufacturing CRM software enables organizations to maintain better control over their often complex and dynamic processes.
Key Account Management
Ambit Key Account Management (KAM) add-on for SugarCRM enables your account plan to be a living strategy tool. Packed with useful features this add-on enables your top KAMs to retain and grow their accounts with objective and disciplined strategization.
Configure, Price & Quote (CPQ)
Ambit's CPQ for SugarCRM allows you to manage Price Lists and Price Books to cater to various pricing complexities. Bundling, Kitting, and Accessorizing rules ensure that intra-bundle compatibility is maintained, and revenues are maximized.
Field Service Management
Ambit Software's Field Service Solution helps simplify difficult and automate repetitive tasks for field service management. It enables enterprises maintain a single version of the truth while streamlining processes across customer acquisition, customer service/retention, customer upsell and customer retirement.