SugarCRM recently announced the release of Sugar 7.9. With a redesigned quotes module, Sugar 7.9 feature enhancements aim to help organizations generate revenue faster all while being intuitive and more user-friendly.
The Quotes Module is one of the prominent feature focused in the release of Sugar 7.9. Along with it, Sugar has also provided a new user interface built in the Sugar Sidecar framework, and features such as improvements to grouping, drag and drop reordering, multi-currency support enhancements, creating simpler and powerful sales quotes.
The Quotes module now uses the Sidecar user interface and includes:
Drag-and-drop line reordering, allowing users to easily arrange comments and quoted line items on the quote worksheet.
The ability to perform mass actions on multiple line items and comments to add them to a new group or remove them via mass delete.
The ability to search the product catalog by category and type in addition to name.
Optional groups, making groups no longer required for quoted line items and providing the ability to add line items and comments outside of a group.
The ability to save Quote PDFs from the related account or opportunity's Quotes subpanel as well as from the quote's record view.
Smarter relate fields, hiding inactive tax rates and inactive shipping providers from their respective fields on the quote record.
Sugar Logic, adding calculated fields in the quotes module.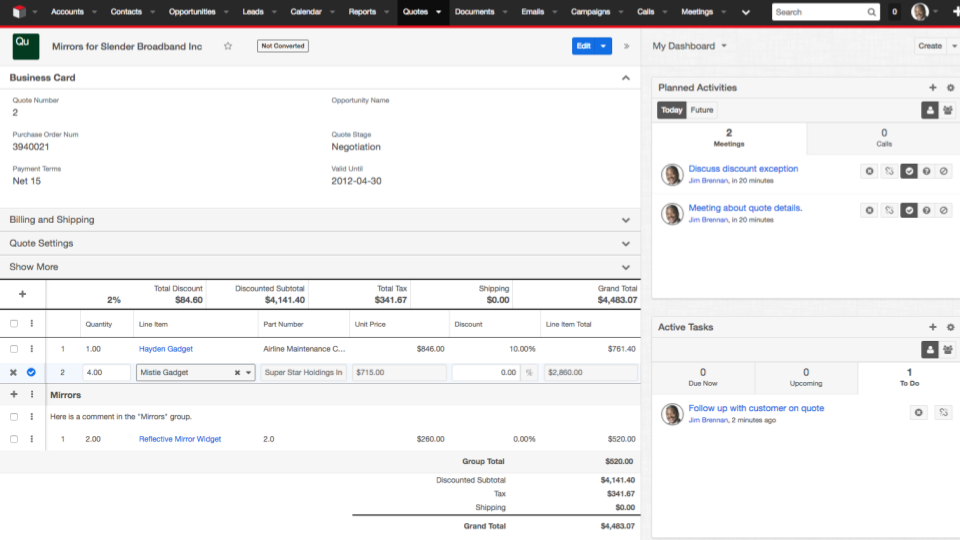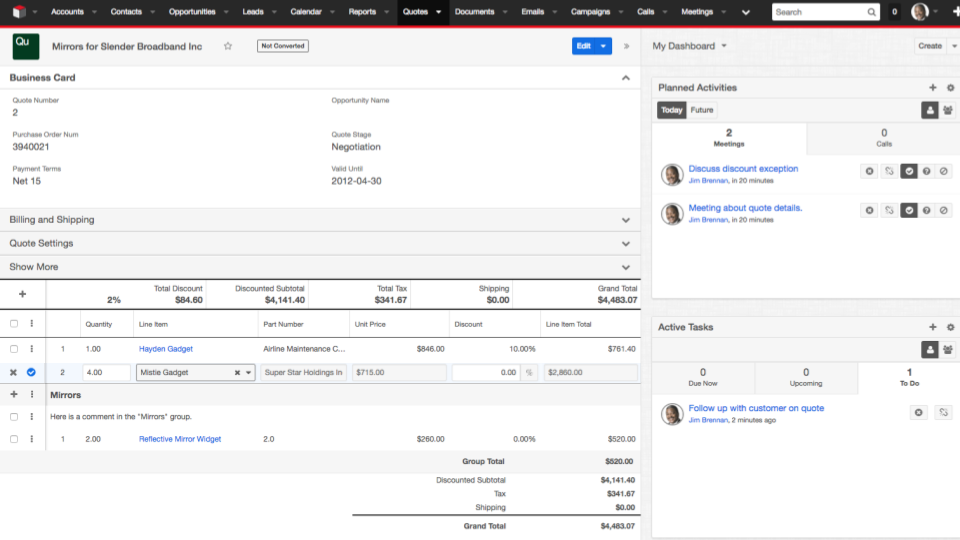 The Reports list view now uses the Sidecar user interface bases on trends and aberrations
The "Description" and "Tags" fields are also now available and can be accessed via the list view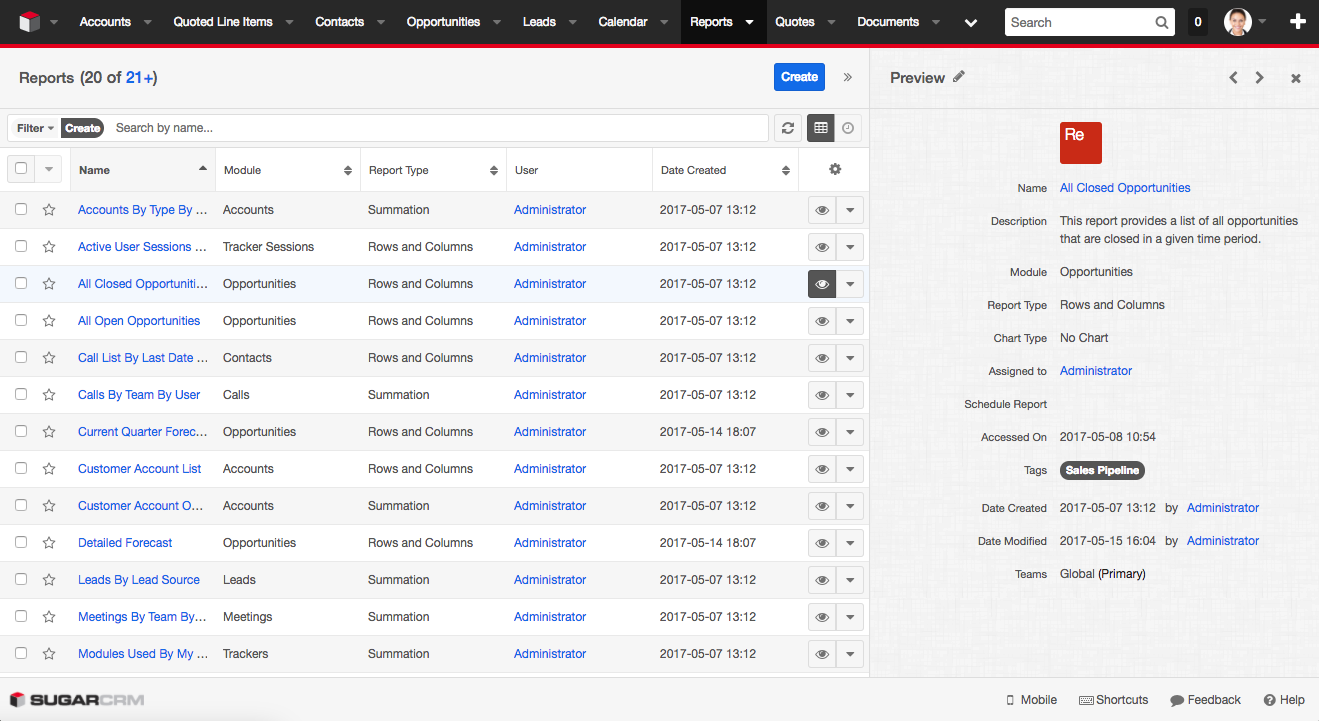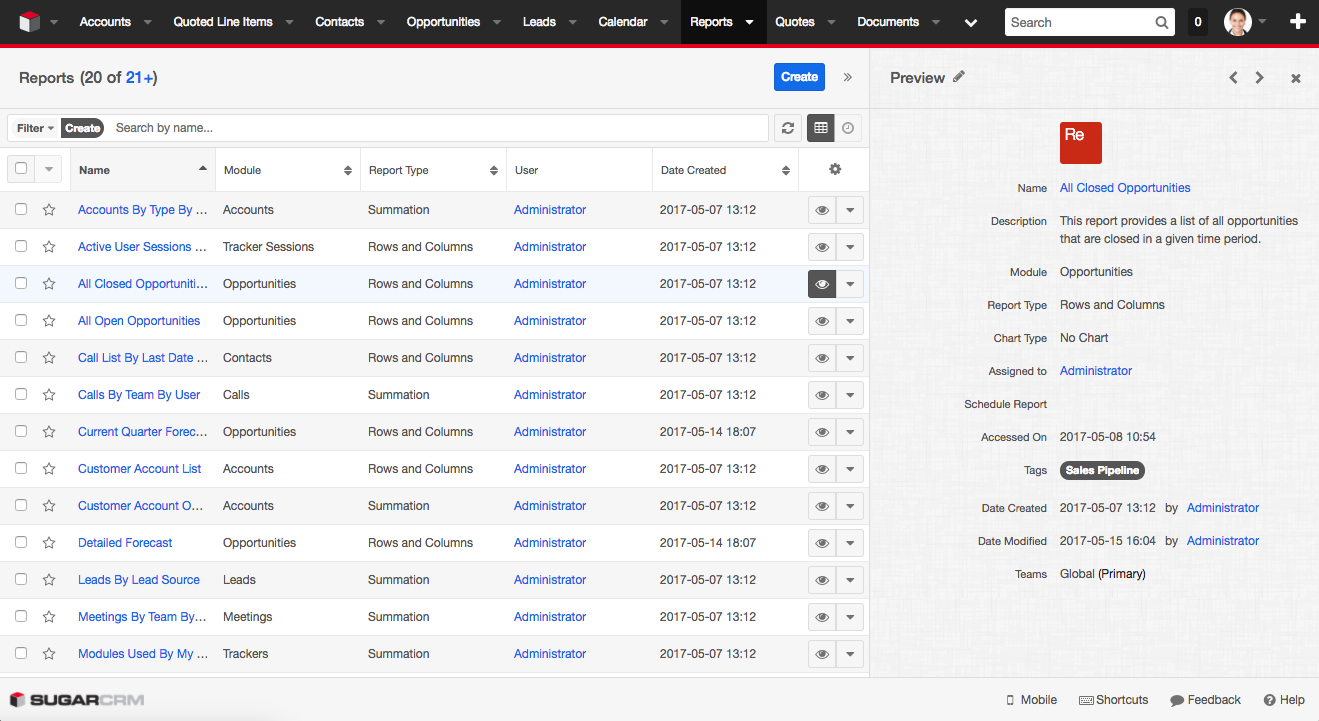 Global Search has been updated to include support for the following operators:
The Help link in Sugar's footer now opens the help pane which provides a brief introduction to the current Sidecar module as well as various learning resource links (e.g. Documentation & Support) and the Sugar 7 tour link.
The "Support" and "Tour" links in Sugar's footer have been moved to the help pane.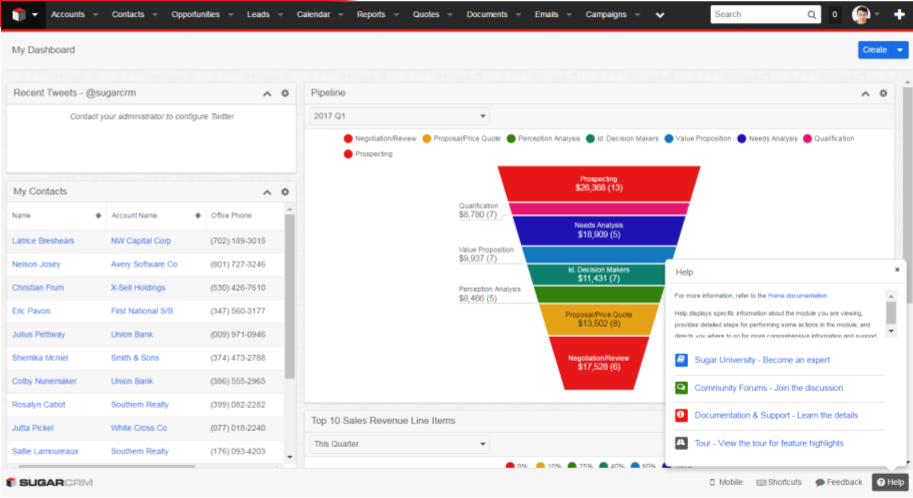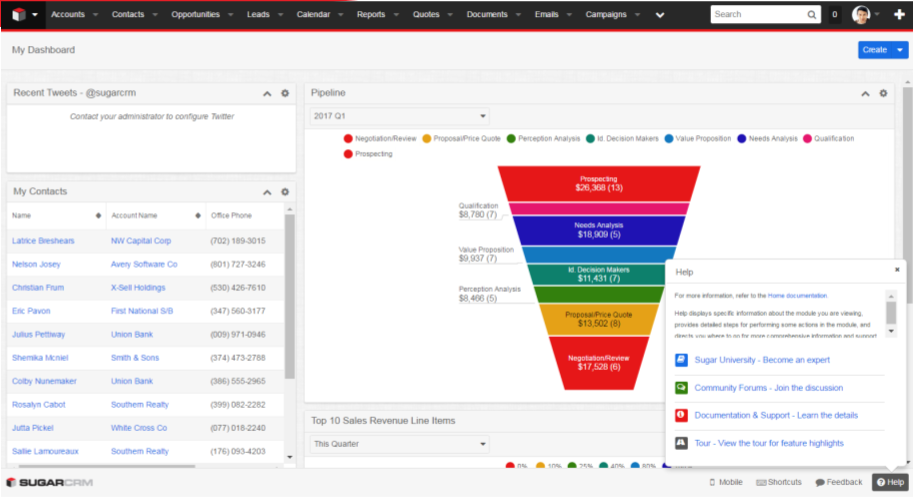 This release also includes the following updates to Advanced Workflow for customers running our Enterprise and Ultimate Editions:
Advanced Workflow Improvements to address more complex business use cases, improves the design and update processes, trigger processes based on fields changing to/from specific values. The solution also offers additional operators for evaluating text fields and additional variable user options for record assignment.
Criteria can now be re-arranged or inserted in Advanced Workflow evaluation windows.
New text field comparators have been added ("contains", "starts with", and "ends with")
Start events can now be triggered by a field changing or a field changing to or from a specified value.
Created-by and modified-by users are now available for Change Field and Add Related Record actions.
Built-in validation for date calculations.
Improved performance through an improved data query framework by enabling administrators to execute the same (or similar) SQL statements repeatedly. The updated framework also improves database scalability and security.
Ambit Software is a SugarCRM Technology Partner with extensive experience in implementing SugarCRM across industries like Tech/High-Tech, Distribution, Services, Light Manufacturing, Media and Hospitality. For more details about Ambit's SugarCRM practice, Click Here