SugarCRM Winter'19 is right here, and Ambit Software is excited to share the roundup of new features and functionality from the latest release of SugarCRM.
Greater Collaboration with Comment Log
The Comment Log field, a shared log of messages, comments, or other text, has been added to the Bugs and Cases modules and is available to be added by administrators to other modules. This new feature enables users to foster collaboration and provide a time-stamped record within SugarCRM so that everyone is on the same page. With the comments log, important customer information doesn't get lost in email or side conversation, but rather right in the context of the Sugar record.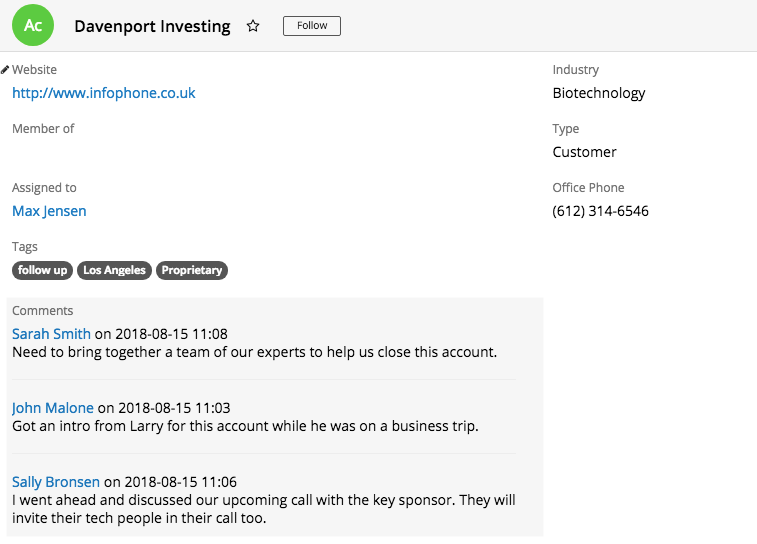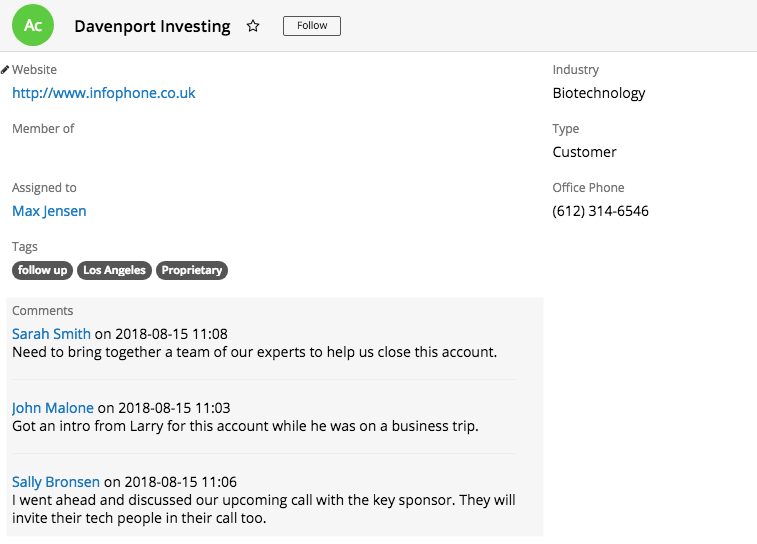 Better Business Insight with Enhancements to Reporting
Gain better insight into your business with the capability to now export any report type from SugarCRM. You can now export the raw data from Matrix and Summation Reports for further analysis in spreadsheets or CSV, use in presentations or import into business intelligence and decision support systems.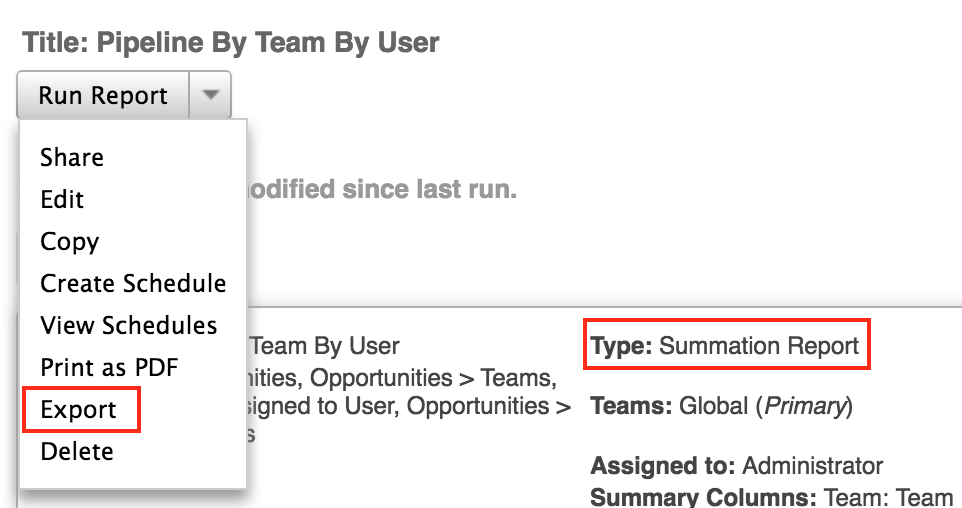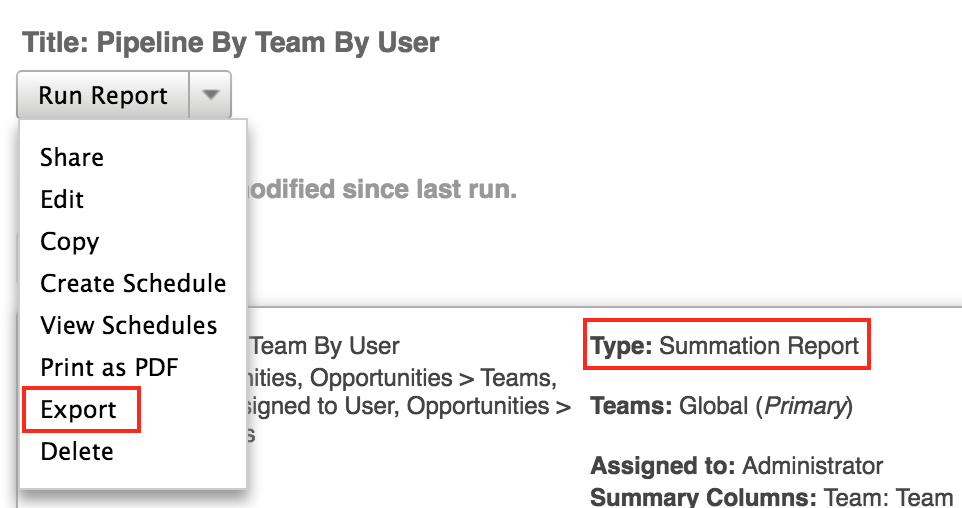 Product Catalog Updates
Greater Sales Efficiency with The New Product Quick Picks Dashlet
Product Quick Picks Dashlet helps sellers gain fast and convenient access to their most recent and frequently sold products. Like the product catalogue dashlet, sellers can quote products and create opportunities with a single click right from the dashlet.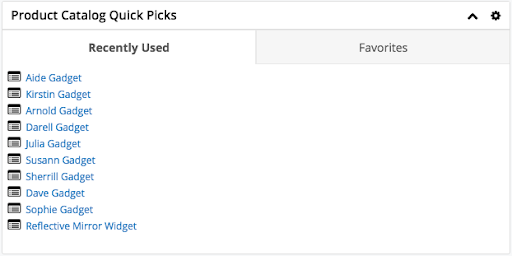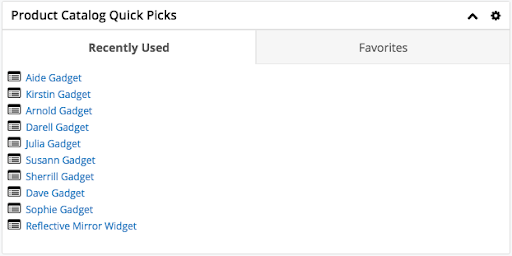 Favoriting Product Catalog Records
Product catalogue records can now be marked as favorites via the Product Catalog list view/record view, Product Catalog dashlet, or Product Catalog Quick Picks dashlet.
Reporting on Product Catalog
The Product Catalog module now is available to use in reports to give users a better picture of products within SugarCRM.
Quoted Line Item Currency
Users now can change the line item's currency when creating or editing quotes.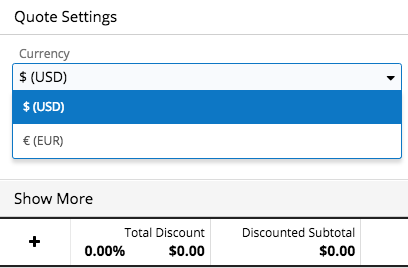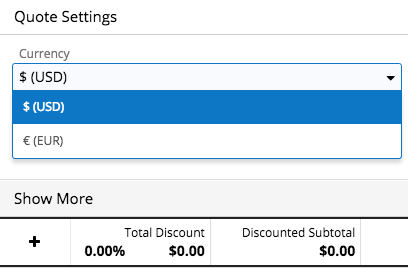 Additional Enrichments to Advanced Workflow for Superior Business Process Automation
Several enhancements to Advanced Workflow drive better business process automation including a major improvement to the business process designer.
Process Validation
The enhanced Process Validator lets users validate Advanced Workflow process definition designs on import and on an as-needed basis. The validation job detects configuration errors as well as sequencing mistakes.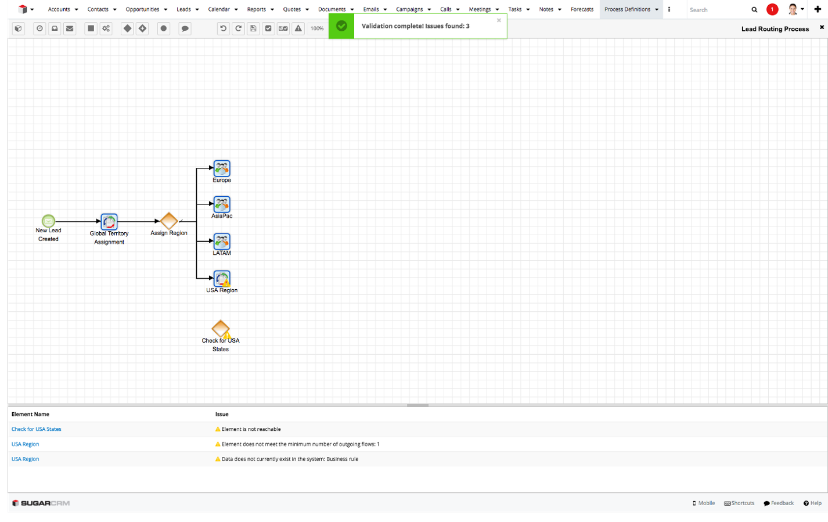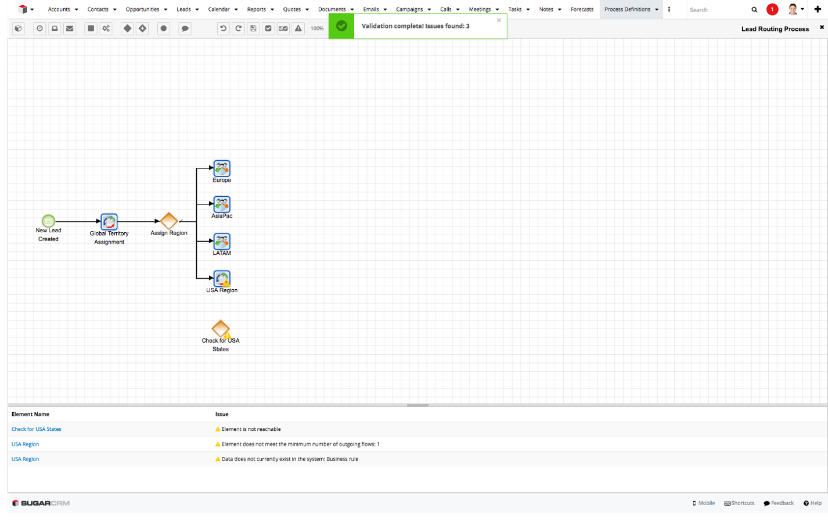 Admin Configuration
Process auto-save and auto-validate options have been added to SugarCRM's System Settings page in a new panel labelled "Advanced Workflow". This is also where users will find the Error Number of Cycles setting, which has been relocated in this version.
Process Email Template To/From Variables
The Fields Selector tool now lets users insert the current (i.e. "changes to") and the old (i.e. "changes from") values of a changed field into process email templates.
Multi-Layer Module Relationships

Add Related Record –Create a new Sugar record and relate it to the target Sugar record or to a record related to the target record.

Change Fields –Change the value of one or more fields on the target record, on records related to the target record, or on records related to that related record.
Hint 5.0
With Hint's new Insights feature, you can now receive proactive insights about your prospects and customers to support the right business decisions at the right time. Customize your preferences to select key accounts to monitor, the type of insights, and the cadence for a variety of user-configurable alerts to keep you informed. With automated alerts, stay "in-the-know" for important updates and signals about your key accounts. Follow the releases space in SugarCRM Community here to stay up-to-date on the latest from Hint and more.
Customer Journey Momentum
SugarCRM's thrilled to announce a new feature in Customer Journeys called Momentum, enabling sellers and service reps to track how efficiently they're progressing through their Customer Journeys. By incorporating a time component to your Customer Journeys, you can drive greater speed and efficiency into your customer interactions. Know more about the new Momentum feature in the documentation here.
These highlights will extensively benefit customers & partners running in the SugarCRM Cloud environment.
Ambit Software is an Elite SugarCRM partner, offering end-to-end SugarCRM services to customers across USA, Europe (UK, Germany, Switzerland, Netherlands), Asia Pacific (India, Australia, South East Asia, Middle East/GCC countries). We are driving the digital revolution for our customers in industries such as high-technology, banking & financial services, manufacturing, hospitality, retail, healthcare and distribution through CRM strategy, design and technology services on SugarCRM.
Also, for more details regarding Ambit Software's SugarCRM practice, please Click Here